If you're reading this, it's likely you have an established interest in wellbeing. You'll know the importance of self care, exercise, connecting with others, balance between work and life and so on. But there's also a good chance you're a committed educator, passionate about your vocation and dedicated to those you teach, care for and work with. That said it won't be unusual for you to check work emails out of hours, to spend your holidays preparing resources or if in boarding, spending some or all of your days off in school for important concerts, house events, matches; the list is endless, right? So, as people who are committed to sharing the value of wellbeing as well as being dedicated educators, how on earth do we balance the books between the two? 
This term I got it wrong. I came down with shingles just after half term. Whilst I didn't cause myself to become ill, certain behaviours had led to me being extremely run down, which almost certainly caused my shingles. Frustrated, I was confined to my flat for a week for some forced rest to recover and await no longer being contagious. Work hadn't changed, I wasn't being asked to do more than usual but I had lost track of any sense of balance.
So here are my thoughts on how to attempt to strike the necessary balance moving forward. 
1. Role model
My lovely colleagues now refer to me as the 'wellbeing guru'. Passionate about the promotion of wellbeing initiatives and discussion, it's known at school that that's my thing. How does it look then, when I'm mincing about the staff room looking stressed or crashing and burning as I did. We have to accept that we are role models to each other as well as the young people at school. We have to be mindful of the messages we send. When we email late at night, what will the recipient feel? Let's face it, we've all worked with colleagues whose late night emails become competitive. Let's hold each other accountable in the right ways. Did you eat lunch today? When did you last take a break? How's the family?
2. Don't allow bad habits to creep up on you
I realised that I'd been working a lot of my days off. This happens, especially in boarding. It's part of the job and I love to attend plays or sell my lovely school at a schools fair. I'm in no way saying we should all be militant because that doesn't work either. Not for those of us who take pride in our work and care about our young people. But what I didn't realise until going back to work was that gradually, over time, I'd been working more and more of my breaks. I get about 4 hours off during the day in lieu of working evenings in the boarding house. First day back after a week off, I worked at my usual pace and by the end of the night was a little bit worse for wear. Anxious not to relapse, I decided to rest as much as I could so as to be able to keep going when it counted; when the girls were around. The following day I had a rest, felt guilty about it to the point where I felt a little bit like I was skiving off. It was only later that I realised I had just taken my allotted time off that day. Obviously, you don't have to be a wellbeing fanatic to know you can't work 24 hours a day, 7 days a week. And yet I wasn't far off. How did this happen? Little by little without me noticing. So the moral of that story is to be deliberate about taking breaks when you can, because we will all have times when we can't. 
3. Distract your work brain
Get a puppy! Well maybe that's just me, but if you were looking for an excuse feel free to take it! I didn't consciously decide to get a dog because I needed an out of work commitment to distract me from work but it's definitely going to be that. Have something - family, a weekly club commitment, a trip to plan. This is personal but identify something to drag you away from your work brain.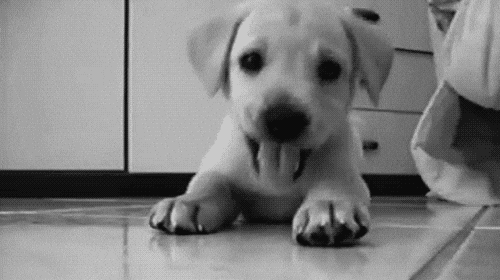 We all know that in order to be our best selves we need to exercise a little self care. But knowing and doing are two different things. So, let's get our sassy pants on, secure our own oxygen masks before assisting others and practice what we preach.
Please reload