Piling into the TV room on a Saturday and Sunday evening with a bunch of girls and some nachos ready to shout our commentary at the telly is one of the many joys of boarding. I often look around the room noting the mix of girls of different ages and backgrounds and see them acting as siblings. It's a beautiful thing. 
Watching TV together is an opportunity for many things. The girls often critique sexist adverts for example and so much television, things like X Factor in particular offer opportunities for debate. I have been told off at least twice for criticising men for not wearing socks with their shoes and reminded that 'you should be commenting on the singing, not what they're wearing Miss H'. We've had opportunity to explore issues of gender, sexuality, censorship and so on. 
But this year I have found myself doing something I haven't done before. I'm backing the underdog. I was never keen on the likes of Jedward, Rylan, Wagner and all the other token comic acts over the years. I felt they undermined the process and took the place of people with more significant talent. So, what's different this year?
I give you Honey G. I confess my admiration began with her rendition of Gangster's Paradise at judge's houses. Being a teen of the 90s I sang / rapped along much to the cringing of my girls. But it didn't end there. Honey G has more than the comedy factor. She's much more than a token oddball. Here's why. 
It takes serious balls to be yourself. In a world where we are pigeon holed and labelled so easily it's hard to work out for ourselves who we really want to be. Honey G wants to be a genuine urban artist. From her safe middle class background and relatively privileged education she has come out of the other side with a clear sense of self and is throwing all she has at making it a reality. 
She also gives zero f*cks about what people think of her without being an arse. Not an easy balance to strike and I think we all know people who fall foul on both sides of that coin. She's adorable and seems very sweet and kind but is completely unapologetic for who she is. I think it's marvellous and such people deserve our respect and esteem. 
Lastly I'm also a fan of the bling. But that's a personal thing.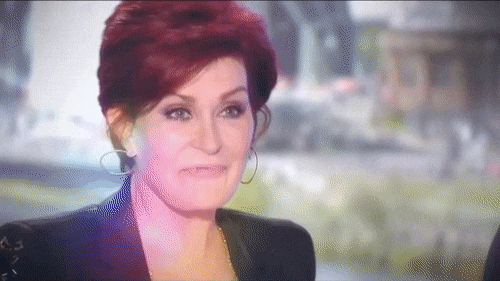 We can all take a leaf out of the Honey G book in my opinion. So without further ado, altogether now, I say Honey, you say.....
Please reload